Throughout the summer season the Silver Lake & Hart area invites you to gather and enjoy live entertainment featuring local talent from around our region. Whether you are sipping wine at Fox Barn or visiting the Hart Commons, you are never too far from a live music venue during the warm summer months. Be sure to plan your trip around some of these terrific music filled events.
Sunday Sing Series at Golden Sands
On Sunday nights, Golden Sands Golf & Bucket Bar welcomes you to sit back and relax or dance the night away to entertainers from near and far. This family friendly event is held on the outdoor patio and is free of charge. Learn More
Silver Lake Community Concert Series
This summer, Mac Wood's Dune Rides is generously sponsoring a summer concert series to be held at Golden Township Park in Mears on Tuesday evenings 6:30 – 8:00 pm.  Bring your lawn chair and enjoy live music and the warm summer breeze! Learn More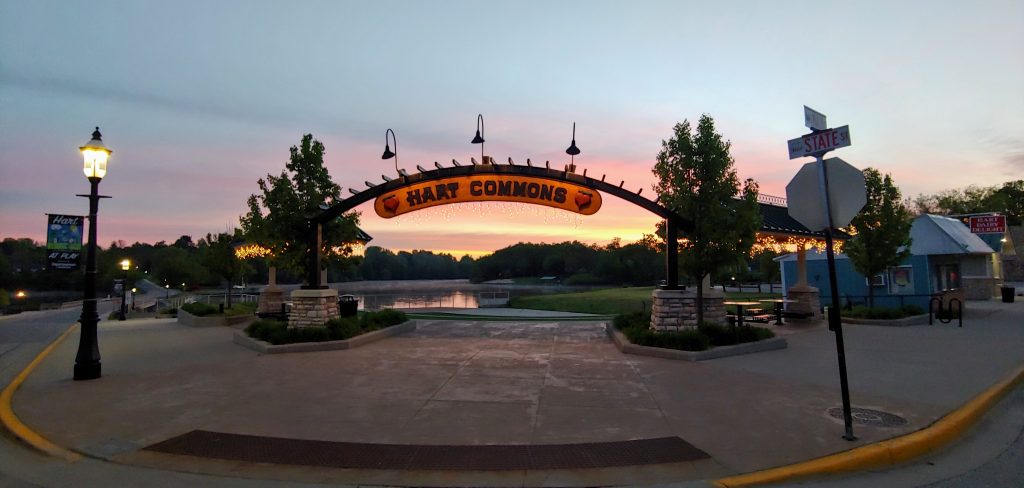 Thursdays from 7:00 to 9:00 pm, Downtown Hart features a variety of live outdoor music overlooking Hart Lake at the Hart Commons Park.  Enjoy yard games and a craft market within the social district where you can stroll with your drink until 11:00 pm.  Bring a lawn chair for seating during the free performances. Learn More
Sable Point Lighthouse Keepers Association invites you to the Night at the Lights free concert series with great music performed by local artists in the shadow of the Little Sable Point Lighthouse. They have a line-up of artists that will perform on Thursday evenings throughout the season. Learn More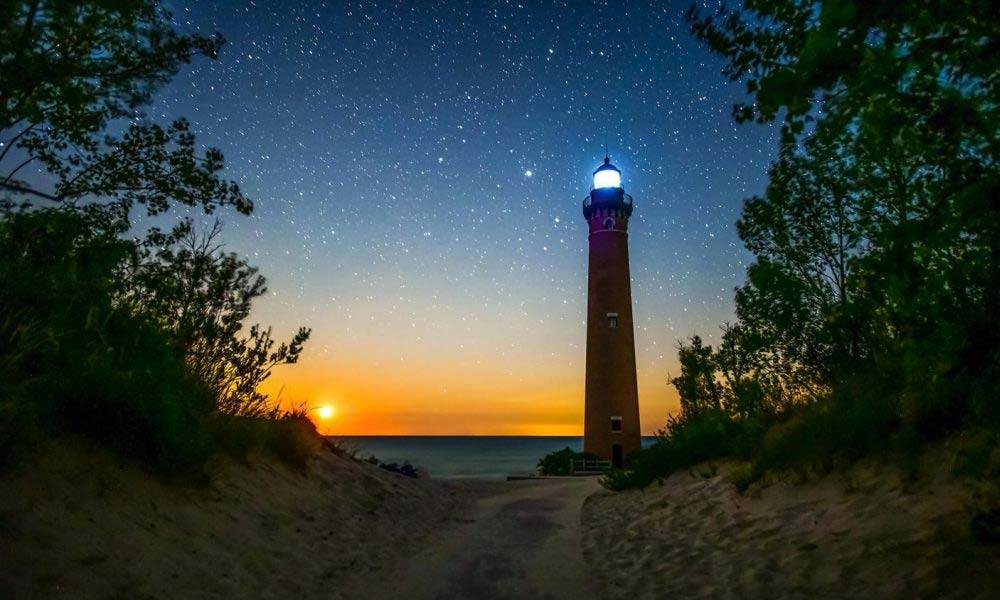 Summer Concerts on Pentwater's Village Green
Thursday nights at 8:00 pm from June 22 to August 31, Pentwater's Village Green welcomes people of all ages to come enjoy the Pentwater Civic Band, which includes many members of the popular Scottville Clown band. Learn More
The Chicken Shake has an impressive live music line-up scheduled on weekends and holidays this summer. So come try the "Best Wings Ever" while you kick back and enjoy some terrific music. Learn More
Fox Barn Winery in Mears has an excellent line up of musicians this summer for their Fridays at Fox's live music series. Each Friday night between May 26 & September 1, gather from 7:00 -11:00 pm for only $5 for live entertainment while you sip your favorite wine. Learn More
Val Du Lakes Bar & Grill Karaoke & Live Music
On Friday nights duners gather at Val Du Lakes for Karaoke in Mears. Come share your own vocal stylings, or just enjoy those that have the courage to give it a try. This bar & grill also feature live music throughout the summer. Learn More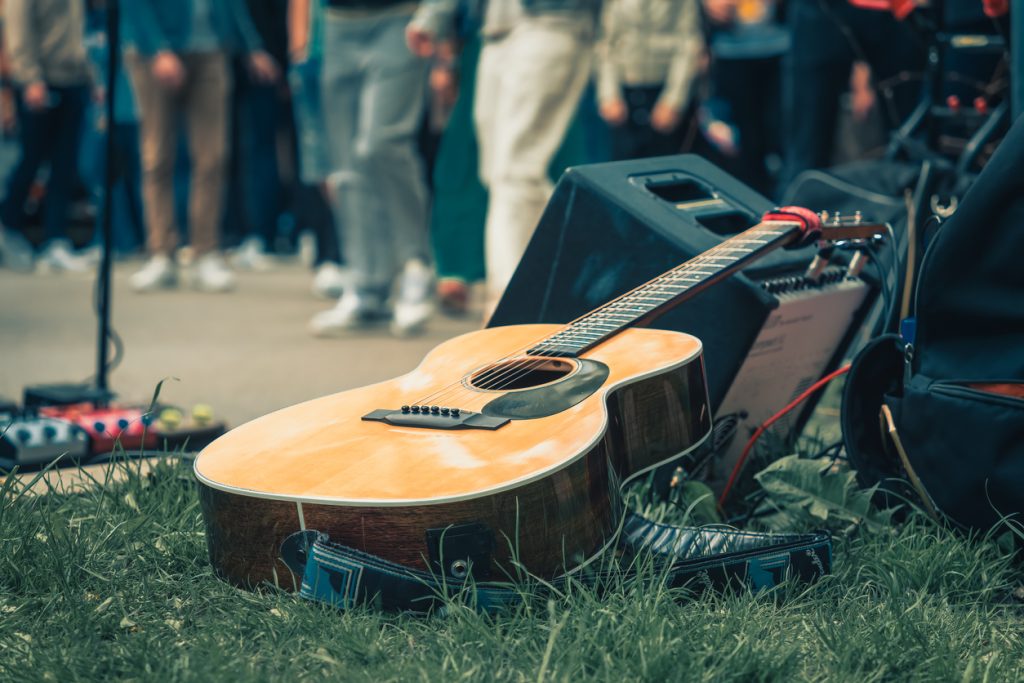 Hart Historic District Concert Series
Friday nights July 7 – August 4, Hart Historic District will present a series of outdoor concerts. Bring a chair or blanket and find your spot at the pavilion on the corner of Lincoln and Union Streets. All concerts begin at 7:00 pm, there is no admission, but donations are appreciated! Learn More
Just imagine yourself sitting outdoors in the warm summer sun, with a breeze off the lake and a drink in your hand, enjoying the local music stylings of some of the most talented musicians of our region. Sounds like the perfect way to end a summer day in Silver Lake. Plan your stay today!